What is TalentVine?
TalentVine is a recruitment platform allowing employers to easily find the best and most relevant recruiters to work with, no matter the budget, timeline, or role that needs filling in the business. We provide employers with visible ratings and metrics, so they can make better decisions on working with the right recruiters.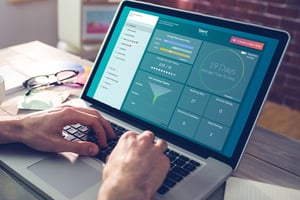 How does it work?
TalentVine screens and selects Australia's best recruiters, and sets them up with a TalentVine profile, which showcases their area of expertise, performance metrics, and ratings in their niche market.
Employers anonymously upload their job vacancies to the platform, and recruiters place their best bids to work on them.
The successful recruiters source candidates as usual, and you as the employer interview the ones you are interested in. At the end of the process, you hire the best candidate for the job!
How much does it cost?
It is free to sign up and post roles on TalentVine. You only pay when the role has been filled. The fees you pay can be up to 40% less than standard recruitment placement fees.
As TalentVine sends recruiters job opportunities to work on, they end up spending less time on business development, and more time focusing on what they do best - sourcing the greatest candidates in the passive and active market. Because of this, recruiters are happy for TalentVine to retain 20% of the placement fees. You don't pay TalentVine anything.